I know this has been discussed before, and it has been on my To-do list for a long time, but it is bubbling up to the top of my list.
I am refurbing the 9 3/8" rear axle out of my parts car. I'm going to remove the center section and replace with a nodular 9", 3.5:1 gears, and a TruTrac limited slip differential. It will get new seals and new wheel bearings, but I'm keeping the 31 spline axles.
While I am at it I am replacing the read drums with this 4-piston Wilwood kit:
https://wilwood.com/brakekits/BrakeKits ... =140-11402
So the system with have the stock Kelsey-Hayes 4-piston calipers in the front and now these new 4-piston calipers in the back.
I'm debating between a 1" bore master cylinder and a 1-1/8" bore.
Looking around at other cars, it seems I have the smaller Bendix type booster. My MC sits almost 2" further back than other cars I saw at the recent All T-bird show. I wonder if I have space to fit a GM Universal style like this which comes in either 1" or 1-1/8":
It is more expensive, but I would be willing to pay more to get this one if it would fit without cutting the shock tower brace also available in 1" or 1-1/8":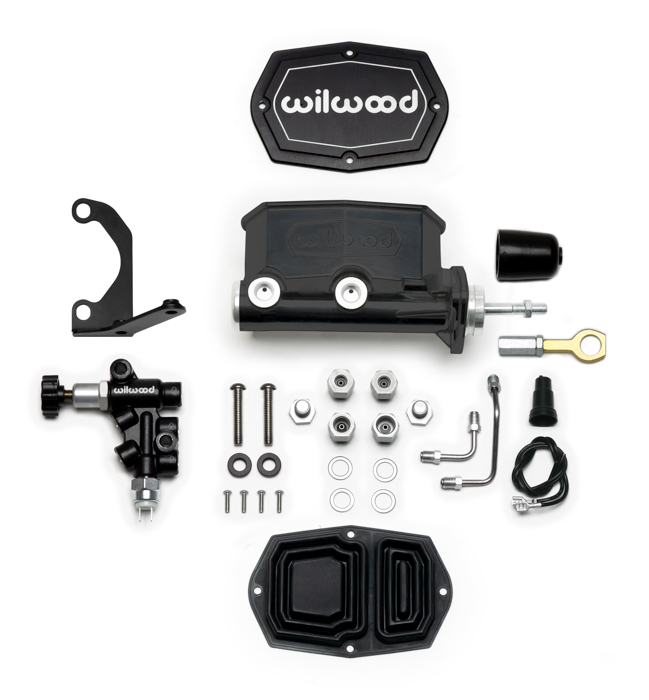 However there are many more options if I only need a 1" bore Master Cylinder. Does anyone have any thoughts on the bore size I need?