Moderator: Joe Johnston
Posts: 1
Joined: Thu Jan 10, 2019 5:53 pm
Does anyone know if there is a complete dual master cylinder power brake conversion kit available for a 1956 Thunderbird 312 Automatic?
---
I just bought one on eBay for under $300. But you will need to relocate your battery to the rear
---
I have one installed, you will need to move the battery tray closer to the fender.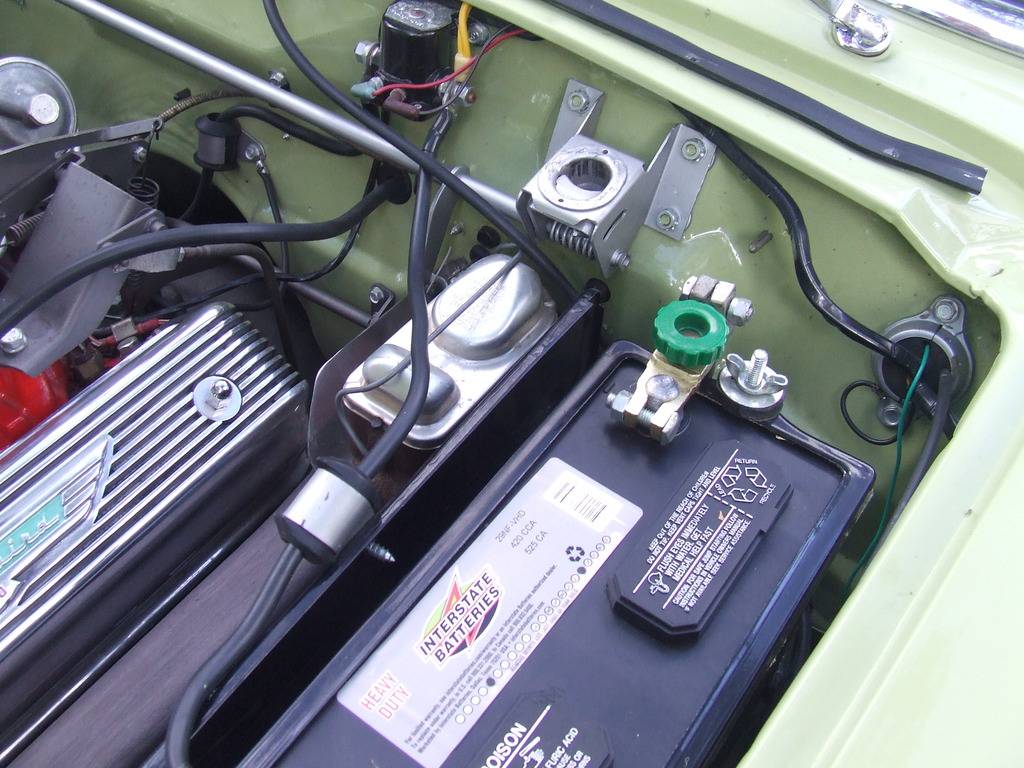 1956 Thunderbird Sage Green
1997 Heritage Springer with Motorvation matching side Car Red/Birch White
VTCI Member # 12309
---
Posts: 2326
Joined: Tue Aug 19, 2008 3:34 pm
Location: Sunny FLORIDA
I converted to disk brakes and the dual master fit retaining the original heat shield (not in picture) without moving the original style battery on my 57, which could indeed be a bit different than the 56 in question.

Too often we enjoy the comfort of opinion without the discomfort of thought. J F K

55-57 VTCI Forum Moderator
57 Inca Gold-Colonial White
63SR Silver Mink
---
Posts: 138
Joined: Sat Jul 15, 2017 11:17 am
I used a 1967 Mustang drum brake master cylinder. Bolted right up with no issues. My car is a '55, so I installed a '57 battery tray and changed to a 12 volt battery. If you remove the battery heat shield, you can use hard brakes lines. I have experienced no battery problems. I am considering going to disks on the front soon. Different master cylinder, same installation.
---